Welcome to Speedline Tyres
We are a family run business established in 2000 located on on Newburn Bridge Road in Blaydon
Here at Speedline Tyres in Newcastle upon Tyne on Newburn Bridge Road in Blaydon we supply and fit all tyre types and specialise in domestic and commercial tyre fitting and puncture repairs while you wait. Speedline Tyres also offer a mobile Tyre fitting and repair service for both domestic and commercial vehicles so if your on site, stuck at home or simply at the office we can arrange a time to come out and repair, supply and fit your tyres.
Speedline Tyres supply & fit all leading Tyre brands including: Pirelli, Toyo, Federal, Dunlop, Bridgestone, Uniroyal, Continental, Cooper, Avon, Hankook, Nankang, Kumho, Michelin, Falken, Sonar, Admiral, Fulda and many more.
Speedline Tyres also offer Wheel Balancing, electronic tracking & puncture repairs while you wait. Brake pads, discs and Exhausts are also supplied and fitted by are highly trained staff.
Competitive prices are also offered by Speedline Tyres on replacement batteries & engine servicing. Speedline Tyres provide FREE tyre checks and supply & fit winter tyres from all leading manufactures. We also offer a free winter health check service while you wait and advice on getting your vehicle ready for winter.
We offer a friendly and personal service and all our tyre technicians have the experience to know which is the right tyre for you. We have an extensive range of tyre brands to suit all vehicles and budgets.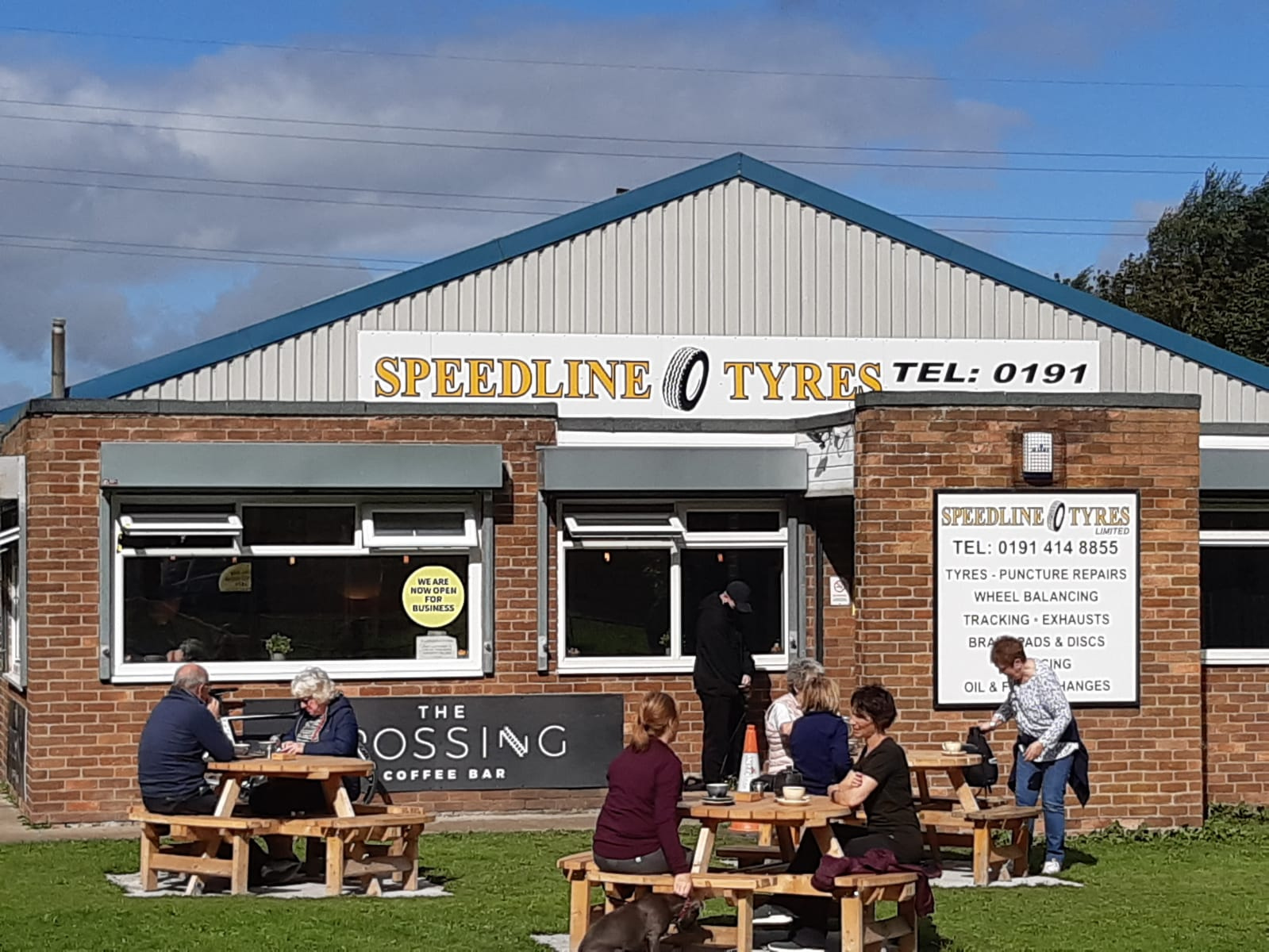 Speedline Tyres are a family run business since 2000 and we've grown from strength to strength securing new commercial contracts and bringing safer tyre technology to our roads. Using all the leading brands and machinery Speedline Tyres are always one step ahead of there competitors and provide a quality and reliable service that can be trusted.
Back in 2006 Tony Foster was appointed manager of Speedline Tyres bringing 30 years of experience to the table, so with over 60 years in total between the team at Speedline Tyres we should be your first choice.
Speedline Tyres are dedicated to providing a safer tyre fitting and repair service and will advise there customers if they bring an unroadworthy or unsafe tyre in for repair, we will not just repair any tyre it has to be a safe tyre as we are putting our name to it. With this in mind Speedline Tyres with there wealth of knowledge can direct you to the right choice within your budget. Speedline Tyres only repair tyres to the British standard.
Why not grab yourself a refreshment from the The Crossing Coffee Bar right next door whilst you wait for your tyres to be fitted.
Tyre Safety Top Tips
Check tyre pressures and adjust at least once a month.
Inspect tyres regularly for abnormal wear or damage.
Rotate tyres every 6,000 miles or according to owner's manual.
It is recommended that you check tyres for balance every 5000 miles.
Maintain steering and suspension in proper alignment.
Never overload a tyre.
Avoid overheating tyres
Replace tyres when required
Install tyres in matched pairs or complete sets
Select the right tyres for your vehicle and driving environment.